I'm Dean Wanstall.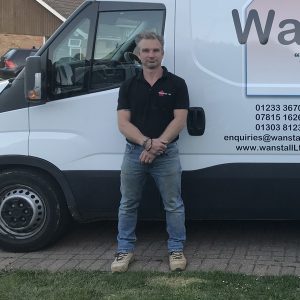 I started working for myself years ago when i found myself getting frustrated with the inefficiencies of other employers.
I knew I could work harder and provide a better service myself.
Since then my business has evolved into a LTD company which is FENSA registered. We provide provide quality windows and quality installations as well as other building services such as flat roofing.
Now I'm a bit old school in the way that I really do dislike social media. However, I appreciate the potential it provides to promote my business.
I've been told that I should "do a Blog" by people that know more about these things than I do. The idea being that it will help my business to be evermore successful by increasing our online presence.
Now thats all true except there is one problem, I hate a blatant advertising ploy and if I'm going to ask people to look at anything I have to offer it must absolutely be relevant and informative.
So this is where the Wanstall Limited Blog has emerged from.
Our blog aims to give you clear, unbiased information starting with window and glass information eventually through to DIY building projects and bitesize skills you can adopt for your everyday DIY skill set.
I trade useful information with you and you spread the word about Wanstall Limited and how brilliant we are.
I think that's fair, don't you?